Summary
Connect to the eduroam wireless network at Salem State
Article
 [BCB:1144:Password Change:ECB]

NOTE: Salem State participates in Eduroam. Guests from participating institutions can use Eduroam to connect to the Salem State campus wireless network using their college/university credentials.
Click on the settings bar (bottom right of screen)

Click on the Network drop-down tab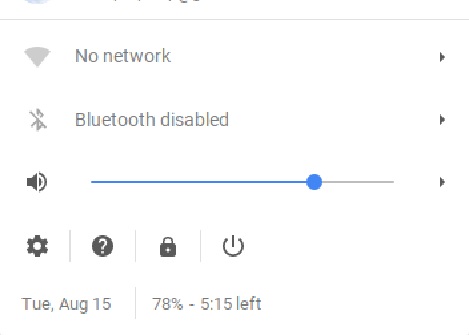 Click on "'eduroam"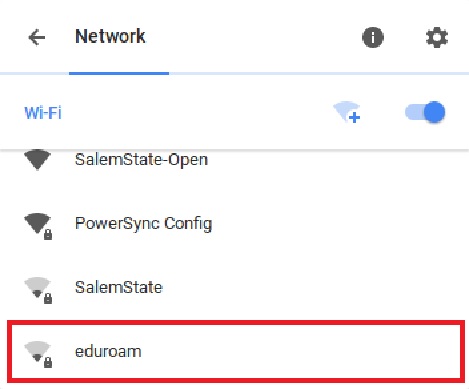 Change the following settings:
EAP method: PEAP
Phase 2: MSCHAPv2
Server CA certificate: Do no check
Enter your SSU login information and the click "Connect"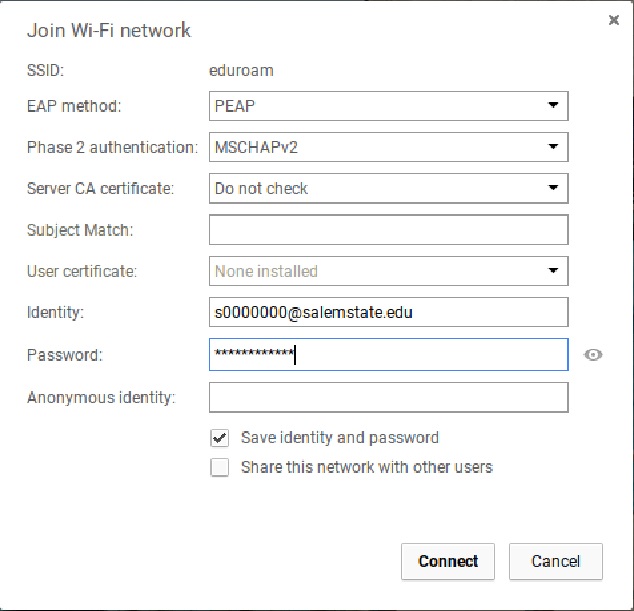 CAUTION: If connecting to eduroam for the first time please include @salemstate.edu in your username/identity
If you need assistance please contact the ITS Helpdesk 978.542.2036
Find answers 24 hours a day at Ask the Viking.