Summary
Connect to the eduroam wireless network at Salem State
Article
[BCB:1144:Password Change:ECB]

NOTE: Salem State participates in Eduroam. Guests from participating institutions can use Eduroam to connect to the Salem State campus wireless network using their college/university credentials.
For salemstate wireless network instructions click here.
Connect to the "eduroam" wireless network.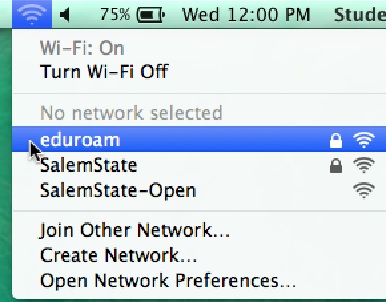 Enter your SSU login information and then click "Join"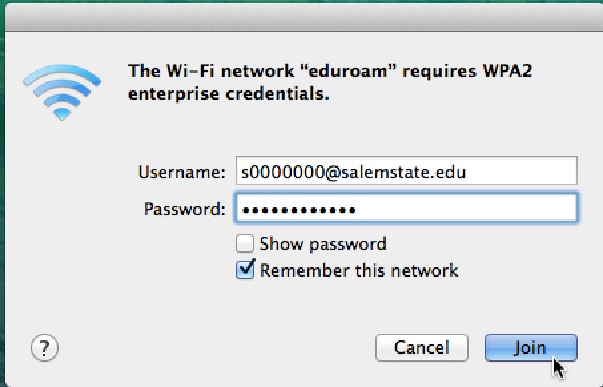 CAUTION: first time connecting to "eduroam" it is necessary to include @salemstate.edu in your Username.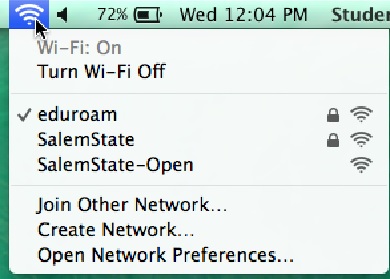 You should now be connected to "eduroam". Open a web browser to test the connection.
If you need assistance please contact the ITS Helpdesk 978.542.2036