Summary
Configuring e-mail on Windows OS mobile device Office365
Resources
Configuring student e-mail on a Windows device
These instructions are intended to serve as reference and may vary slightly due to Windows OS version and device.
Add your Salem State university email account using the Outlook program. SSU login information will be needed. If necessary please review the instructions for password reset.
To get started, be sure the Microsoft Outlook application is installed. If Outlook is not installed, login to your Office 365 email account and install Office (the installer includes Outlook).
>Launch Outlook (click the Start menu and scroll to select Outlook 2016 (or enter "Outlook" in the search box).
As soon as Outlook opens you will be asked "Do you want to set up Outlook to connect to an email account?" 
Select "yes" then click "Next".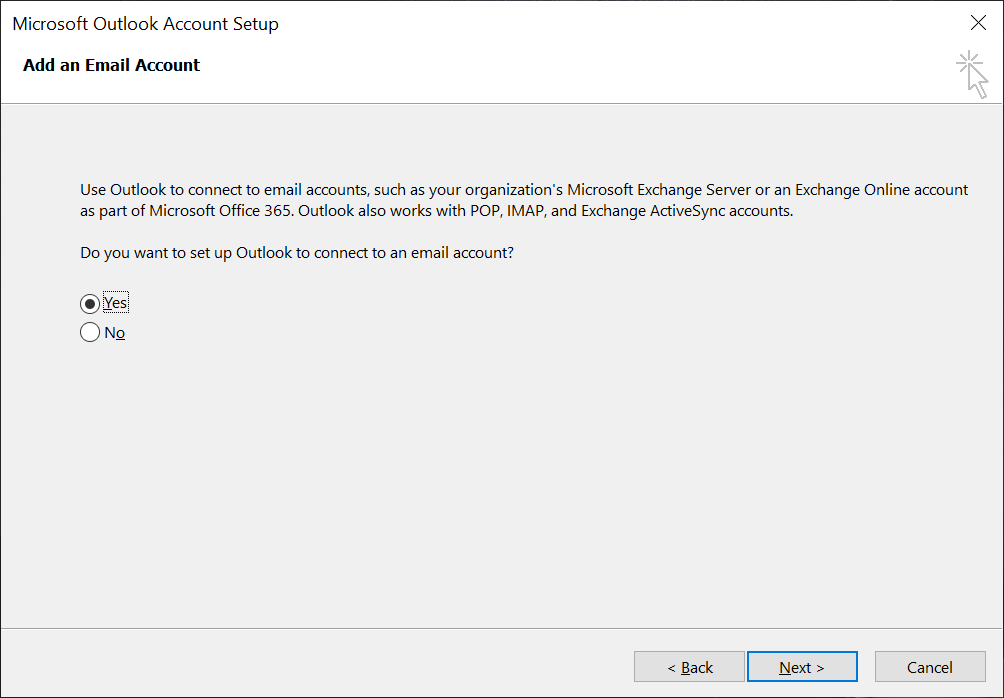 > Enter your Name, E-mail address (the letter S + seven digit student id# + @salemstate.edu), and your SSU login Password, then click "Next".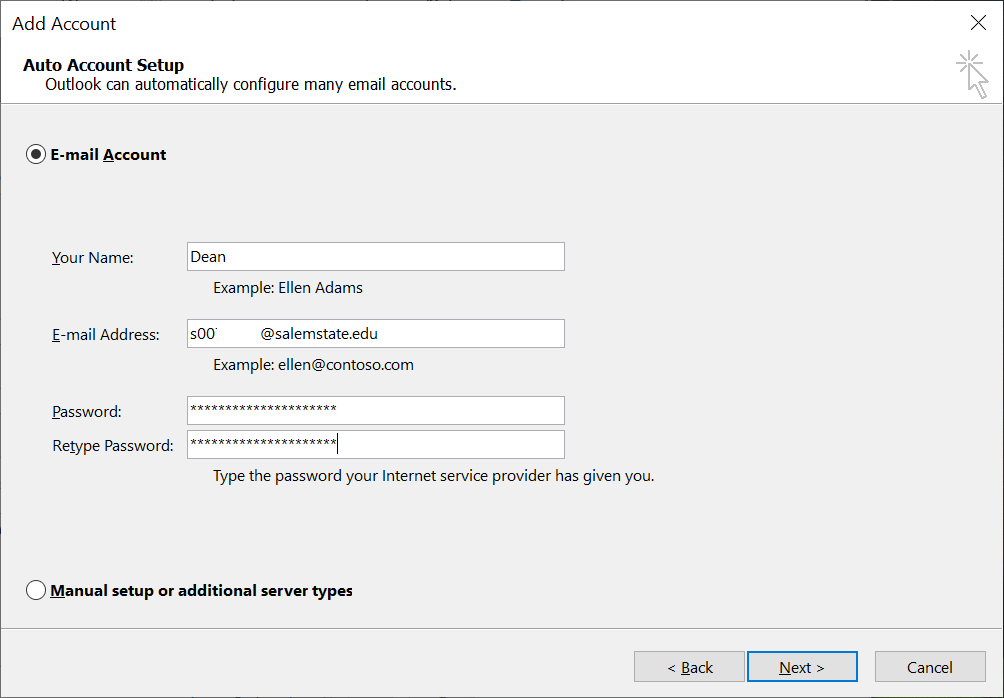 > Another screen will appear indicating Outlook is completing the setup.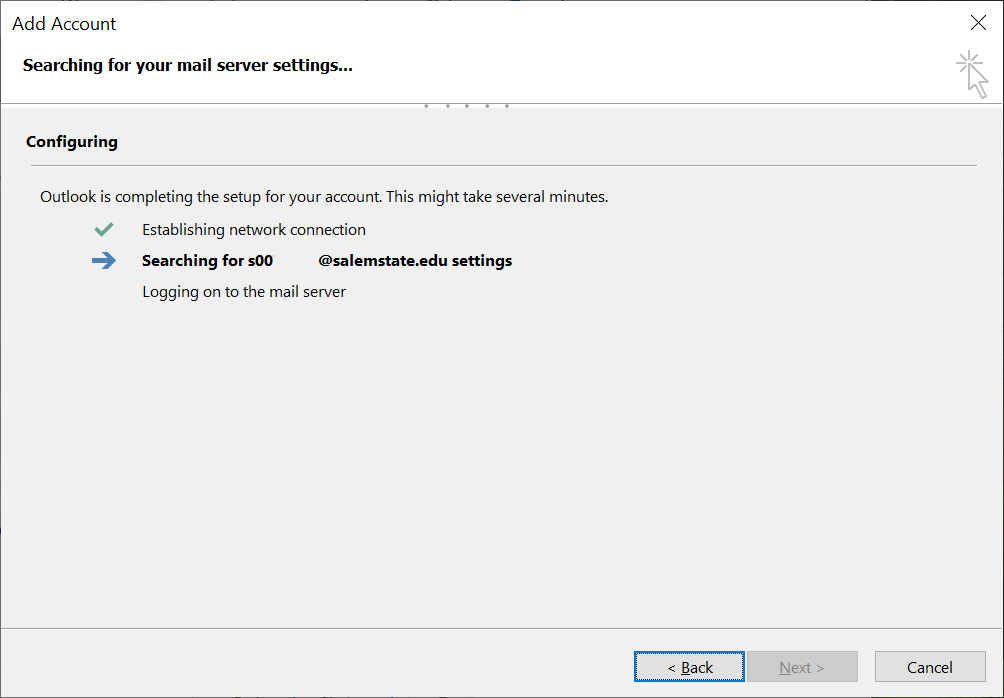 > When prompted re-enter your password and click "Ok".
> The next screen will show the email account was successfully configured and ready to use.
Click "Finish".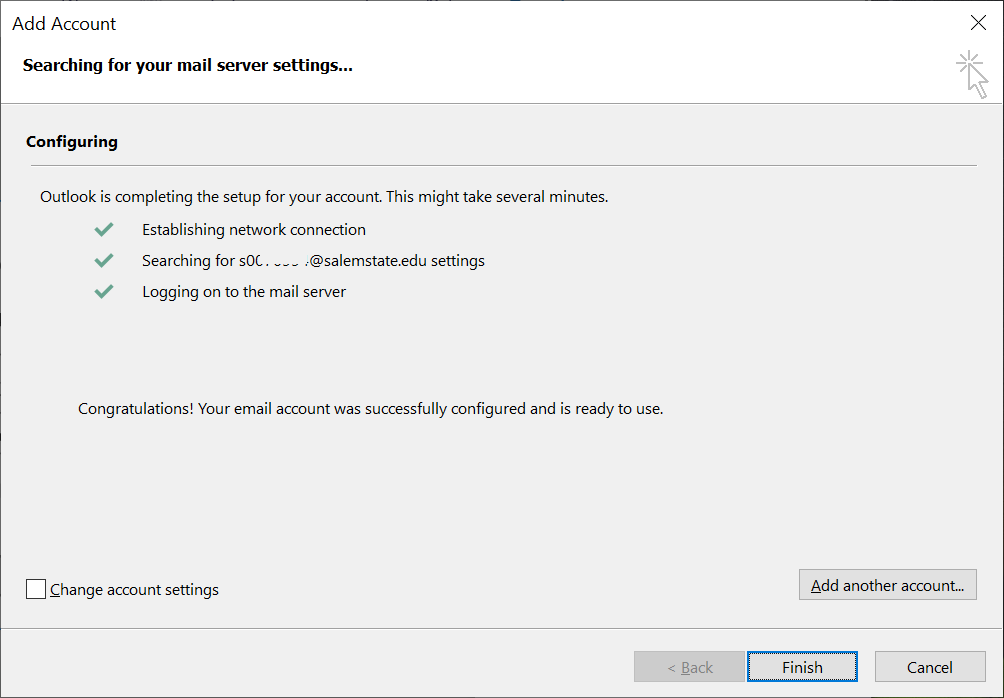 Congratulations! Your Salem State email account is now setup to be accessible on the device.
*If Microsoft Outlook is not installed please refer to the install Office instructions.
Find answers 24 hours a day at Ask the Viking.